Next meeting will be October 2nd.
(no meeting on October 9th or 16th)
Weekly meditation on Mondays:
6:00pm informal talk/discussion
6:30pm silent meditation 30min
7:00pm a few words of inspiration
7:00pm silent meditation 30min
7:30pm sharing
8:00pm end

Zoom only as of 1/1/2023
Click here to open Zoom
Meeting ID: 964 9809 5020
Passcode: 860845
Donate:
Zelle once to bodhi@pacceka.org
Venmo once (QR code)
Patreon monthly (coming soon)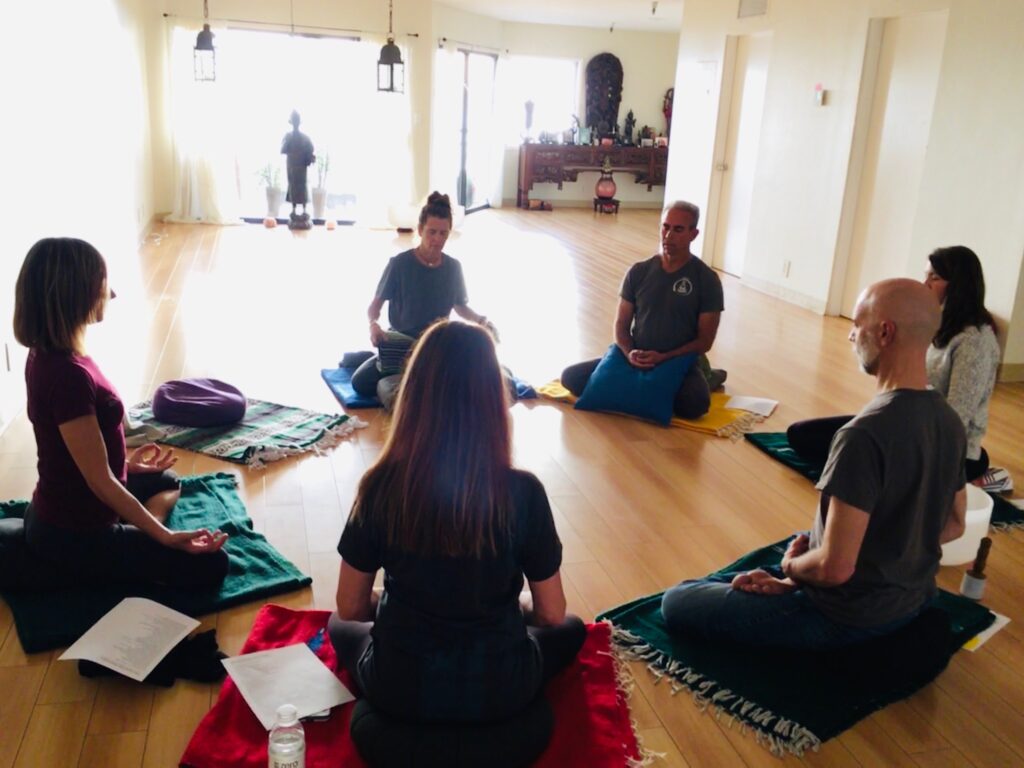 Meditation: Silent meditation allows you to practice your own specific method, so long as it does not disturb others (please mute your zoom if needed). Group meditation practice is helpful to support your efforts with shared experience, understanding, and encouragement. A good teacher will encourage you to practice and present you with new ways to perceive it, perhaps simply by their own good example. In this weekly meditation practice, I share a variety of thoughts and exercises to help you discover and regularly practice at the deepest levels, and demonstrate the same based on extensive experience. While Zoom provides a more distant connection with the group than in-person practice, it does have a group practice experience that many have found beneficial.
If you want to do more than calm yourself…if you feel a need to recover yourself and be more centered or perhaps even understand yourself better and strive toward liberation/enlightenment/heaven, then join our practice.
See also retreats as well as private sessions and other options.